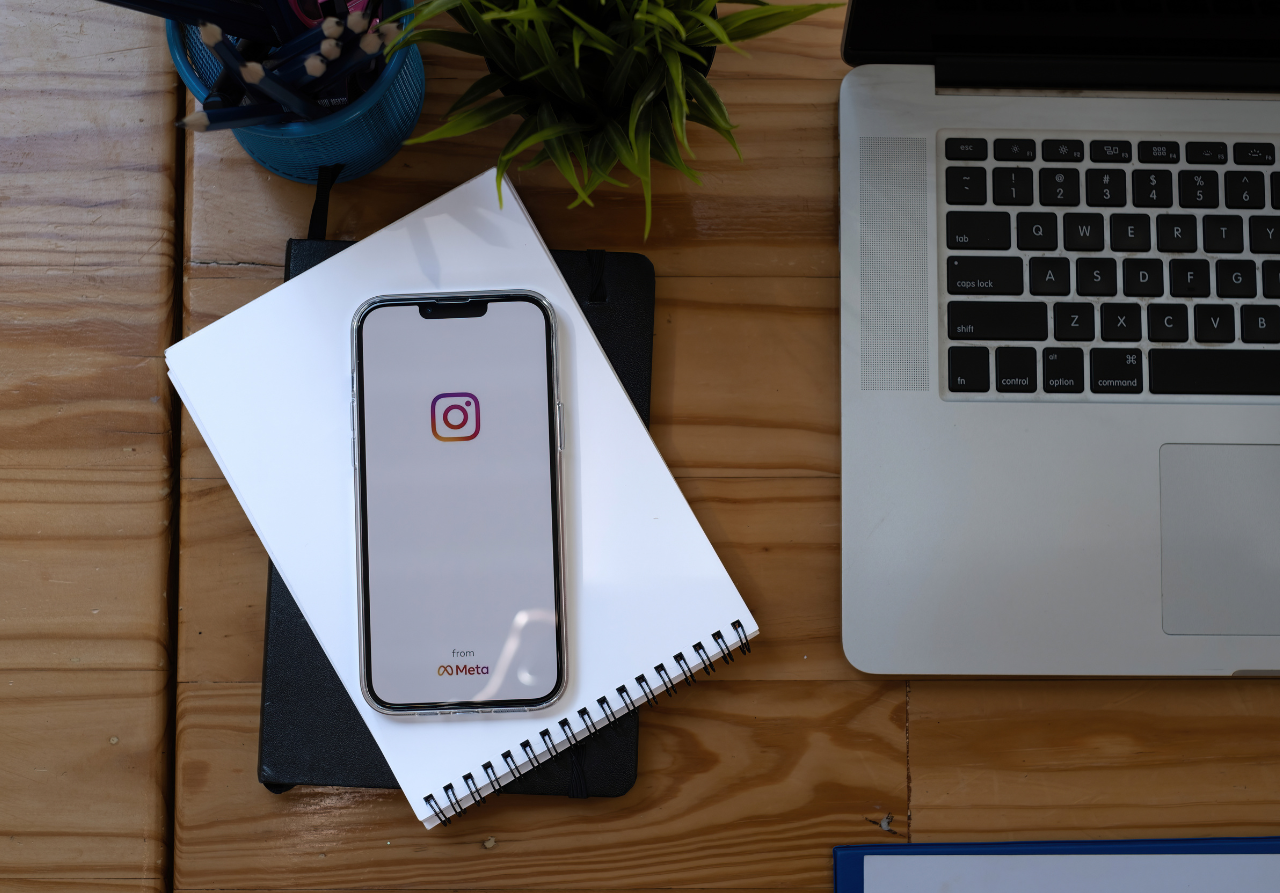 Instagram Reels Ideas for Creating Engaging Content
Table of Contents
Instagram Reels is the fastest-growing feature the social media platform offers, shifting the focus from being just a photo-sharing app to highlighting video. This move is Instagram's bid to continue as the top competition against the rapidly growing social media video giant, TikTok.
Today, we're taking a look at Instagram Reels ideas for creating engaging content and building your audience. Check out these tips and get the most from your media.
Engaging Instagram Reels Ideas
Released just over two years ago, Instagram Reels exploded with popularity and was designed to directly compete against TikTok's rising platform. With an average engagement rate of about 1.95%, Instagram Reels almost double the average amount of engagement received by other types of posts, including Stories.
Social media content creators looking to maximize video performance of Instagram Reels have to get creative and make videos that stand out and capture viewer attention. This includes everything from staying on top of trends that appeal to their target audience to choosing the best content creation tools for video in order to make unique media. Some Instagram Reels ideas to boost your engagement are:
Staying on top of Instagram Reels trends

Planning your video content ahead of time

Including music to grab attention

Using text to speech technology for voice over

Adding captions to video for accessibility and better engagement

Keeping your Instagram Reels the ideal length

Editing Reels in ways that capture attention
Staying on Top of Instagram Reels Trends
Like every social media platform, Instagram Reels ideas flow fast and change quickly. The trend today may be old news tomorrow, so learning how to streamline your editing process is crucial to being an effective content creator. Stay ahead of the game by engaging with your viewers authentically and knowing what stories they want told. There are lots of creative ideas for Instagram Reels that can come from spending time on the app yourself and seeing what's being created then adapting your media to stay ahead of the curve. Additionally, there are apps available to track trends, keeping you up to speed at all times.
Have a new point of view to share? Did you do something awesome you haven't seen shared before now? Maybe you've got a great way to take dry topics like law and finance and make them exciting and fun! These are all perfect starting points for Instagram Reels ideas you can use to boost engagement, start the conversation with your viewers, and tell your story. The tips below will help you break those topics down into digestible and entertaining Instagram Reels for sharing.
Planning Video Content Ahead, But Staying Flexible
Social media video trends change quickly and some of the most engaging Reels come from being flexible and filming fast. The ability to jump between planned content and trending topics lets you take advantage of a trend window while it's most relevant.
For ongoing content creation, storyboarding ongoing content creation, even in the most basic way, will make the production process more efficient and successful. Content creators benefit from ideation and scheduling apps such as the PLANOLY video planner, Hootsuite, and Later. Planning ahead keeps your Instagram Reels ideas in one place so you can see what you've already done, what you should do next, and when you want your media to post.
Including Music or Soundbites Strategically to Grab Attention
Like with TikTok, one of the most important Instagram Reels ideas to keep in mind during the editing process is music and soundbites. These elements can make or break the success of your media.
Think about which sounds or music tracks are trending, what vibes with your story, and what will capture viewer attention right off the bat. Content creators have only a couple of seconds to engage viewers and keep them from scrolling on to the next Reel, so including the right music and soundbites is essential.
To help you find trending soundbites and music, Instagram Reels shows you how many Reels are using each one. The higher the number, the more popular it is. The creator page also shares trend reports, which can be used to find trending audio. The platform will also suggest audio to match your video.
Using Text to Speech for Voice Over
Without a doubt, by now you've heard the robotic-like voice narration on many Instagram Reels. This is an example of text to speech technology in a basic form, but also exhibits the limitations of native editing tools for Instagram Reels on the platform. Using text to speech is a great way to add voice over to Instagram Reels and make them more engaging, reach a wider audience, be more inclusive, and have a range of other benefits.
To counter the limitations of Instagram's editing tools and maximize the performance of your Instagram Reels ideas, you need to choose the best text to speech app available, MixVoice. The MixVoice text to speech app has over 85 lifelike voices supporting more than 20 languages and 60+ accents using its powerful AI voice generator.
Available on iOS and as a Mac desktop app, the app gives you direct control over your script, meaning you get the perfect audio the first time without having to worry about recording a voice actor or yourself to tell your story the way you want. It also lets you choose from a range of emotions and adjust speech pacing, which improves the effectiveness of your Instagram Reel and makes it more engaging to viewers compared to robotic options available on the social media platform.
Content creators looking for creative ideas for Instagram Reels should not overlook the potential text to speech technology provides. Aside from the increased customization options available on MixVoice, using the app streamlines your content production and editing process, meaning you can publish Reels more quickly and stay on top of trends. The ability to work on multiple projects at once without having to hire editors per project or spend your time finishing one Reel from beginning to end before starting the next also improves workflow and lets you publish your Reels at a higher cadence for maximum engagement.
Adding Captions to Instagram Reels
Content creators also know why you should add captions to Instagram video as it makes more engaging Instagram Reels ideas. Similar to the platform's text to speech options, Instagram's auto caption function is also limited. Not only has it been known to disappear from the editing toolkit altogether for periods of time making it unreliable for creators needing to edit their Reels, but there is no option to correct inaccuracies in the captions it generates.
Instead, creators are adding Instagram Reels captions with an app like MixCaptions. Available for iOS, Android, and as a Mac desktop app, the MixCaptions caption app puts you in direct control over creating, styling, and placing Instagram Reels captions wherever you want on your video.
The auto caption feature is exceptionally accurate but still offers the ability to edit your captions quickly and efficiently. The subtitle translator feature takes your captions to the next level, letting you automatically translate captions into any (or all) of 7 popular languages, increasing reach and engagement for non-native speakers and a global audience.
MixCaptions lets you choose or import the best font for video captions, making your text stand out on the app and capture viewer attention. You can decide when and where you want it to show up on your video, too. Even if your focus is on Instagram Reels ideas, the MixCaptions lets you create SRT files for adding captions to other platforms like YouTube, as well, making it easier for creators to monetize their media on various sources.
Furthermore, MixCaptions lets you export video in a range of popular aspect ratios. This is ideal to create engaging content across multiple platforms without having to edit them as different projects each time.
Editing Instagram Reels to Grab Attention
Coming up with creative ideas for Instagram Reels is only part of the process. Creators know they also need to edit their media in a way that captures and retains viewer attention quickly. Not only will this increase average viewing time for Instagram Reels ideas, but it boosts the likelihood they'll follow your account for more great content.
As Instagram Reels have been updated since their inception, they've grown to support lengths of up to 90 seconds for now. Some content may warrant 90 seconds, but chances are your videos will be shorter. For maximum engagement, experts state the ideal length for most Instagram Reels ideas is between 7 and 15 seconds. Instagram Reels play on a loop, so if your video creates a perfect loop, it will increase the likelihood that viewers will watch it more than once.
In addition to length, creative ideas for Instagram Reels rely on how the video is edited to capture engagement, as well. Having so little time to retain viewers and engage them means short, quick cuts tend to perform well. This style of editing keeps the viewer attuned to the story you're telling and anticipating a change every few seconds, making them subconsciously want to watch more and see how it plays out.
Following these Instagram Reels ideas for creating engaging content will help you maximize the potential of your media and get your story heard. The immense reach of Instagram Reels over other types of posts on the platform means you should be focusing your content creation efforts there to build a following. The platform has even started rolling out its rectangle grid style to bring the focus to video content. Choose the right tools for you and start creating engaging Instagram Reels your audience will love.