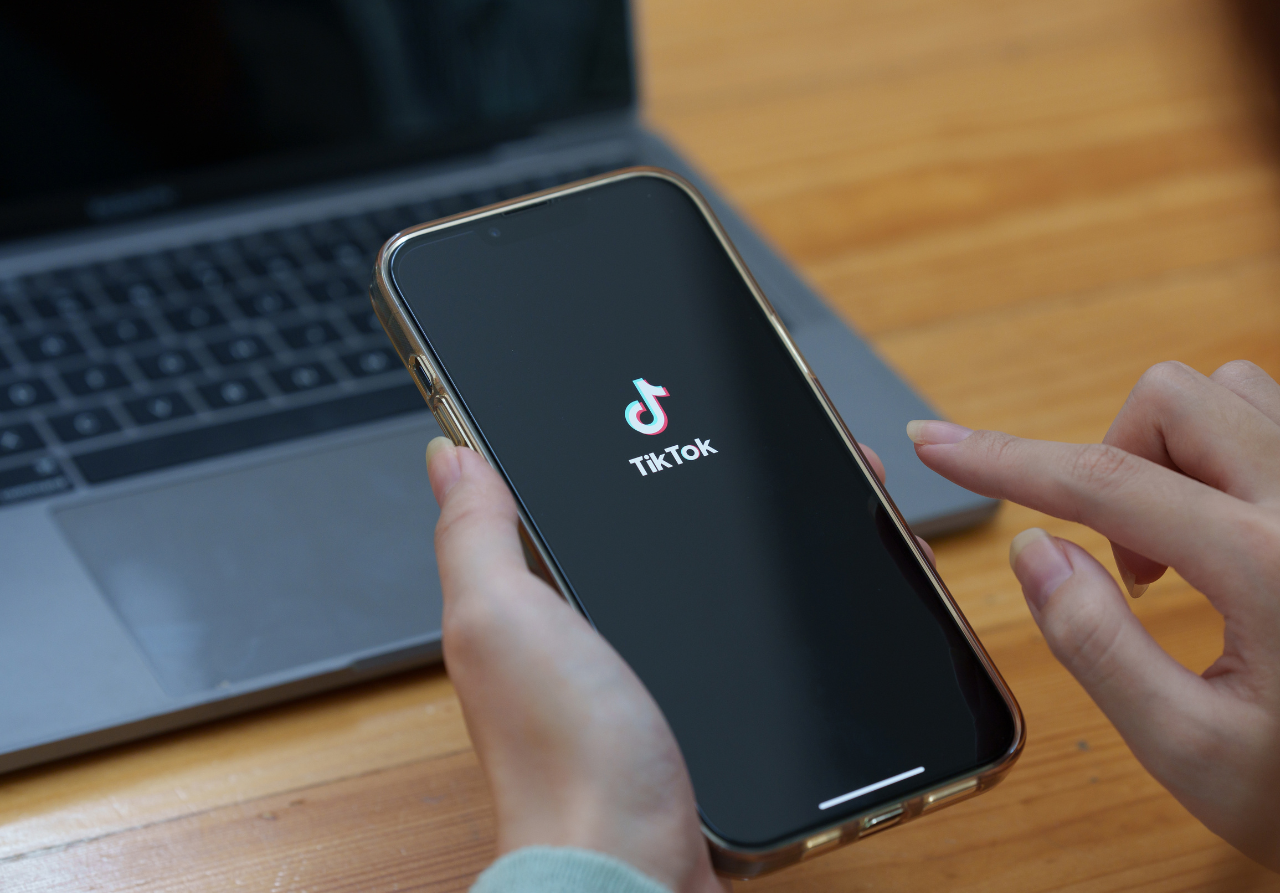 Will TikTok Be Banned? How It Would Impact Content Creators
Table of Contents
One of the hottest issues affecting content creators right now is TikTok getting banned in the United States. Will it happen? What happens if it does? Creators are looking at protecting themselves against financial downfalls if forced to shift from one of the most popular social media apps in the country.
Will TikTok be banned? We're addressing this question, current developments, content creator reactions, and alternative platforms that may take center stage if the social media giant is no more in this country. Get caught up to the latest information as of the time of publishing this article and be informed on your next moves as a social media content creator.
Will TikTok Be Banned in the US
The most pressing question on the minds of content creators is "will TikTok be banned in the United States?" With more than 150 million active users in the U.S. alone, the vertical short form content platform has grown exponentially since its initial launch in 20161. With so many active users, why is TikTok getting banned little by little with a call by some lawmakers for a widespread ban for the entire country?
The answer to this lies in TikTok's parent company ByteDance2. ByteDance is a Chinese company, building concerns within the U.S. government over user privacy, the potential for spying on U.S. activities via the app, or the potential for the targeted spread of misinformation using the app.
The threat to ban TikTok countrywide first happened in the Trump administration in 2016, calling for TikTok to divest from its Chinese owners. In 2022 and continuing now into 2023, the Biden administration is doing the same. Passed in December 2022, the 'No TikTok on Government Devices Act' banned the app on all federal government devices. At this time, more than 25 states have followed suit, banning the TikTok app from state official phones, as well.
While the debate on "will TikTok be banned" is far from over, experts are torn on how, or when, such a ban could take place. Tech experts have studied the TikTok algorithm as well as its data collection and reporting methods, showing them to be on par with other social media giants like Facebook, Instagram, and YouTube. This brings back the only difference: a Chinese-owned parent company subject to the demands of the Chinese government regarding user data.
Is TikTok Getting Banned Already? The Battle in Montana
Bans on the TikTok app have begun at the state level, with Montana leading the way in a growing tech battle between the United States and China. In March 2023, the Montana Senate passed a bill proposing the outright ban of TikTok. In April of 2023, the Montana House of Representatives voted 54-43 to pass the same bill, officially sending it to Gov. Greg Gianforte's desk to sign into law to go into effect in 2024 or veto. Gov. Gianforte may also ignore the bill, which will automatically pass into law without his signature after 10 days3.
The bill in Montana restricts access to the app statewide, including potential fines for TikTok for operating within the state as well as Apple and Google if they allow it to remain in their app store within state lines. As the bill goes to Gov. Gianforte's desk, the Montana Legislature has acknowledged they don't yet have any plan in place for how to implement and enforce the ban.
Experts opposed to the ban argue that it restricts First Amendment rights to free speech. Their point of view includes the fact that it isn't the Chinese government being censored, but the American users and content creators publishing content on the TikTok platform.
How TikTok Being Banned Would Impact Content Creators
Competing against other social media giants like Instagram and YouTube (especially with the launch of YouTube Shorts in 2020), many social media content creators use TikTok as the core of their monetization practices. Whether it's live streaming, joining the Creator Fund or newly-launched Creativity Program, building subscribers, and even using TikTok content to drive traffic to other monetized platforms, a TikTok ban in the United States would be detrimental.
For example, Jorge Alvarez (@ijorgealvarez) has created an account based on his recognition of the lack of mental health content created by men, especially men of color. Alvarez documents his conversations in therapy and with friends and family, establishing a following on the TikTok platform that has permitted him to make a living as a content creator. He has commented that a TikTok ban would severely impact his income and ability to support himself.
Another creator, V Spehar (@underthedesknews) has voiced concerns about the impact of a TikTok ban on communities the platform has connected. Many content creators got started during the pandemic, using the platform as a creative outlet and eventually being able to monetize it for an income
Ophelia Nichols (@shoelover99), who goes by the nickname Mama Tot on TikTok, posts funny, motivational, and supportive videos to her more than 11 million followers on a regular basis. Her response to the potential for a ban on TikTok is that she believes it is taking away from the discussion of more pressing issues facing this country such as gun violence, which she lost her son to and shared via TikTok. She's said if TikTok does get banned, she will encourage her followers to transfer to another platform to continue her content creation4.
Like Mama Tot, many content creators are considering if and when they may need to urge followers to make the transition to another app like TikTok to continue their ability to create, share, and monetize content. This will be a major victory in the battle of YouTube Shorts vs TikTok as well as Instagram Reels vs TikTok, both alternatives showing vertical short form content yet not under the government spotlight at this time.
To protect yourself, consider diversifying your content across multiple platforms and continually building an email list so you have a foundation laid should a countrywide TikTok ban pass.
If TikTok is banned, other effects will ripple throughout social media, as well. The platform has become a place for discovering new talent, new music, comedy, and more. A ban on TikTok would deal a major blow to up-and-coming creators looking to have their work seen and make a name for themselves5.
Platforms That Could Replace TikTok
As creators ask "will TikTok be banned?" they're also wondering what platforms could take its place. There are a few up-and-coming apps like TikTok that could serve as alternatives should a countrywide ban go into effect.
Some of these apps, platforms, and platform features that could replace TikTok include:
YouTube Shorts

Instagram Reels

Funimate

Dubsmash

Triller

Likee
The most obvious replacement for TikTok content creators seeking to make a living from their media is YouTube Shorts. YouTube Shorts monetization has undergone changes recently and continues to evolve. Whether content creators produce only short form content or use their YouTube Shorts account to drive traffic to long form content on their main channel for better monetization potential, a TikTok ban would drive the newest segment of YouTube into a prime position.
Instagram also has direct competition with TikTok via Instagram Reels. The platform's shift to focus on video content continues to grow Instagram Reels into a major candidate to replace TikTok for short form creators.
Where Is TikTok Banned Already?
Content Creators based in the United States are asking "will TikTok be banned?" but it's not the first country to consider it or do it. In fact, a growing number of international governments have banned TikTok from government devices, with some countries banning the app altogether6.
So, where is TikTok banned? The current list of countries imposing a ban on TikTok on government devices at the time of this post includes:
Australia

Canada

Denmark

European Parliament

France (specifically "recreational use" on government devices)

Latvia

Netherlands

New Zealand

Norway

Taiwan
While the above list still allows public use of the TikTok app, some countries have banned it entirely. Countries with a countrywide ban on the app are:
Afghanistan

India

Pakistan (temporary blocks citing "immoral content")
Will TikTok be banned in the United States? For now, it appears that will be a long road. Even as bills are proposed or passed, groups like the ACLU have already made it known they intend to challenge such laws in court. At this time, content creators should consider the alternatives and have a plan in place to transition their content to another platform should the need arise, but the threat doesn't appear imminent.
Additional Sources and References
https://newsroom.tiktok.com/en-us/150-m-us-users

https://www.nytimes.com/article/tiktok-ban.html

https://www.nytimes.com/2023/04/14/technology/montana-tiktok-ban-passed.html

https://www.today.com/news/news/tiktok-ban-creators-react-rcna77012

https://www.bbc.com/news/newsbeat-65057760\

https://apnews.com/article/tiktok-ban-privacy-cybersecurity-bytedance-china-2dce297f0aed056efe53309bbcd44a04