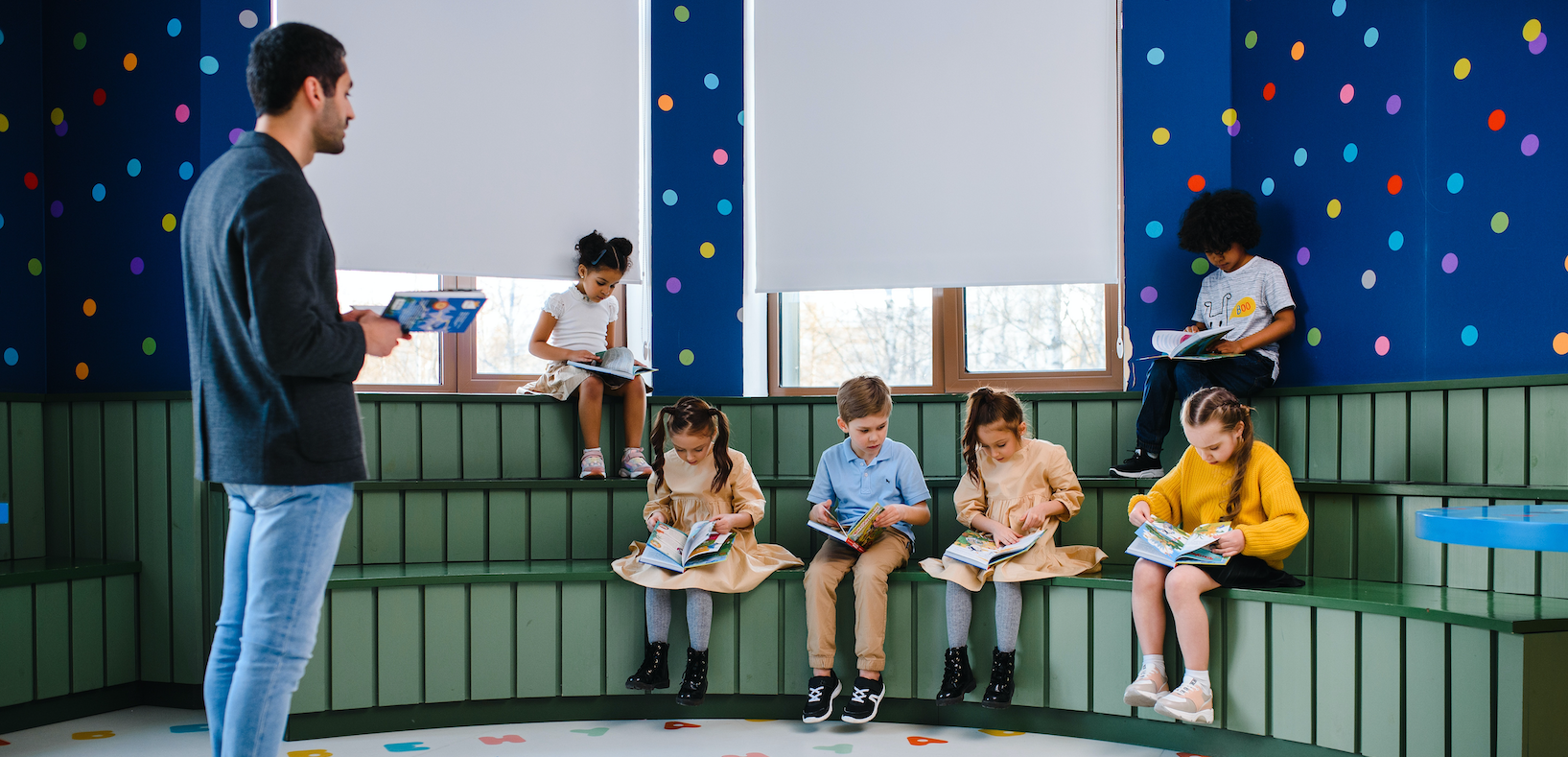 Popular Reading Books for Children, Kids
Table of Contents
Reading in the Early Days
One of the earliest examples of children's literature is "A Little Pretty Pocket-Book" by John Newbery, published in 1744. It was designed to entertain and educate children and was the first book to include illustrations. 
During the 19th century, authors such as Lewis Carroll, Beatrix Potter, and Mark Twain popularized children's literature with their iconic works such as "Alice's Adventures in Wonderland," "The Tale of Peter Rabbit," and "The Adventures of Tom Sawyer."
In the 20th century, children's literature continued to flourish with the advent of picture books, which combined text and illustrations to tell stories. Iconic books from this era include "The Cat in the Hat" by Dr. Seuss, "Curious George" by H.A. and Margret Rey, and "Where the Wild Things Are" by Maurice Sendak.
Today, children's literature continues to evolve and adapt to changing times and readers. From classics to modern favorites, children's books remain an important part of childhood and education.
The New York Times (yes, the one with the Best Sellers Books list) has a great article on helping children become reading enthusiasts titled "How to Raise a Reader".  It is a practical guide for every parent.
Helpful tips for raising a child to be a reader from the New York Times' article:
Read out loud, every day. Any book: When you read out loud, your toddler connects books with the familiar, beloved sound of your voice and the physical closeness that reading together brings to a child and parent. Research has shown that the number of words an infant is exposed to has a direct impact on language development and literacy. The reading has to be live, in person and directed at the child. 
Use your senses and theirs: Involve all the senses: the feel of the pages, the visuals of the illustrations, the sound of the parent's voice. Texturized books are especially good for your child's tactile experience.
Make eye contact, but don't look for a particular reaction: It may seem like children are not listening, but they are absorbing the experience. And the patterns, routines and attentive habits that are set now will last a lifetime.
When you read with toddlers, they take it all in: vocabulary and language structure, numbers and math concepts, colors, shapes, animals, opposites, manners and all kinds of useful information about how the world works. 
Read during the day and at bedtime: Reading with toddlers is one of the best ways to get them to slow down and focus. Sit close, and enjoy these moments of connection.
It's O.K. to interrupt: Interruptions show that your child is engaged. If children don't seem engaged by the words, ask what they see in the pictures. Point at things and invite them to explain or narrate the action.
Expand your toddler's world: Geology, the history of art, and life in different cultures are made interesting by a great children's book.
Choose diverse books: All children need to see themselves reflected in the picture books around them and to prepare them for life in a diverse world.
Mix it up: When children start to pick out words, allow them to read to you some of the time. Try pointing to words you know your child will recognize and have him or her read them. When your child knows more words, try reading alternating pages.
Every child learns to read at a personal pace: There is no "correct" age for independent reading, and no special formula for getting every child to read by a certain age.
Reading at home should be beautiful, fun, curiosity-quenching and inspiring: Support your child while learning to read in order to foster a love of reading. Don't make it your goal to have your child hit particular targets.
Late readers often grow up to be better, more enthusiastic readers:  If you or your child's teacher suspects a reading challenge, like dyslexia, get a formal evaluation. Your child may be under more stress about learning to read than you realize.
Ask, "what are you reading?": As your child begins to read independently, your role expands. Keep reading with your child, but also supply a steady stream of books that are appealing, and lots of positive vibes. When you're with your child and a friend, ask what the friend reads, and start a conversation. Your child may want to read what friends are enthusiastic about.
For older children, make reading associated with maturity: If your child's bedtime is 7 p.m., extend it to 7:30 p.m. if the child stays in bed and reads.
About Harry Potter: Don't push Harry Potter too early. There are a lot of other great books for kindergartners and early readers. The sweet spot for the first four books in the Harry Potter series is the second through fifth grades; and fifth through seventh grade for the later books. J.K. Rowling wrote the later books understanding that her readers would grow into the later books as they worked their way through the series.
Popular books to consider for children:
"The Cat in the Hat" by Dr. Seuss: This classic book is a great choice for beginning readers, with simple rhymes and fun illustrations.
"The Very Hungry Caterpillar" by Eric Carle: This book has simple text and colorful illustrations, making it a great choice for beginning readers.
"Frog and Toad Are Friends" by Arnold Lobel: This book features simple stories about the friendship between Frog and Toad, with easy-to-read text and charming illustrations.
"Elephant and Piggie" series by Mo Willems: This series features humorous stories about the friendship between Elephant and Piggie, with easy-to-read text and expressive illustrations.
"The Berenstain Bears" series by Stan and Jan Berenstain: This series features a family of bears and their adventures, with simple text and colorful illustrations.
"The Complete Hans Christian Andersen Fairy Tales" by Hans Christian Andersen: Teaches what it means to be good hearted, how to overcome obstacles, and other valuable lessons.
"Where The Wild Things Are" by Maurice Sendak: Follows a young boy, who spends his time exploring a forest, imagining wild animals, and being creative while offering lessons on friendship.
"Tale of Peter Rabbit" by Beatrix Potter: An entertaining story about a mischievous rabbit that gets into all sorts of trouble with his family, friends, and neighbors. It teaches valuable life lessons including the importance of telling the truth, taking responsibility for one's actions, and forgiving others.
"Winnie The Pooh" by A.A. Milne: The adventures of a bear, a pig, a tiger, two kangaroos, and a bird that will make you laugh and teach you how to love your friends unconditionally.
"Stuart Little" by E.B. White: The adventures of a mouse in New York City who learns about being kind, having empathy for others, sibling rivalry and making good decisions. 
Overall, the best books to help children learn to read are those that are engaging, fun, and have simple text that is appropriate for their reading level.
Reading resources to get your child started:
The 100 Best Children's Books of All Time
100 Best Children's Books by Age from BookTrust
Best Kids Books Popular with Children from Barnes & Nobles
Amazon Best Selling Children Books
Penguin Books 100 Best Children Books