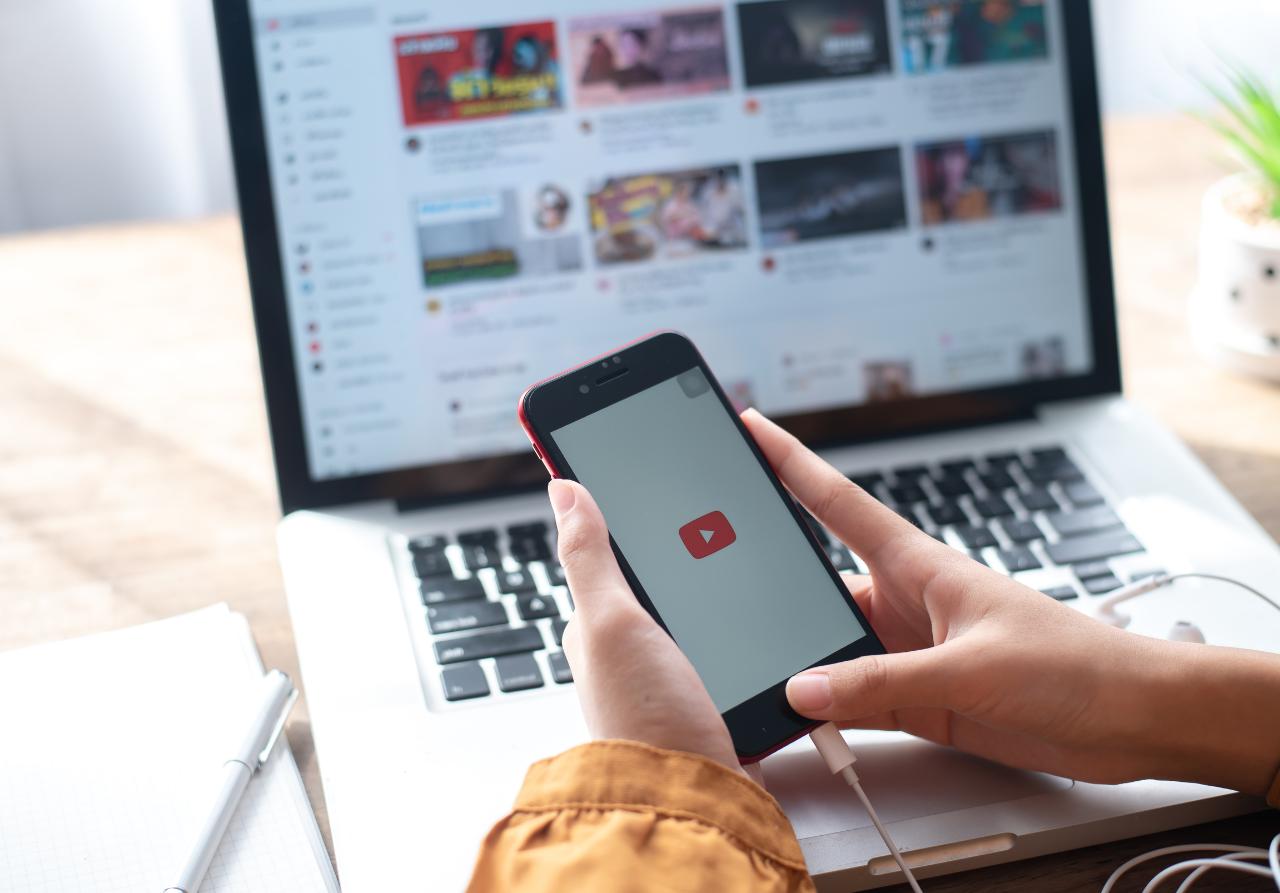 Can You Add Subtitles to YouTube Videos?
Table of Contents
Content creators looking to maximize the reach of their media can't overlook YouTube as an important video platform. Owned by Google, YouTube has provided content creators, business owners, and brands a platform for storytelling and engaging their audiences since 2005! Of the many features YouTube offers creators, the ability to add captions to YouTube video content is one of the most important.
Note: Captions are sometimes referred to as 'subtitles' but more on that in a minute.
Today, we're answering the question, "can you add subtitles to YouTube videos?" and diving into why they're essential if you want your content to be seen. Read on, and learn how to maximize your storytelling abilities.
Can Creators Add Subtitles to YouTube Videos?
Viewers are aware of the subtitle toggle available on YouTube videos (labeled as closed captions), but can creators add subtitles to YouTube videos themselves? The answer is yes, and they should!
There's a technical difference between subtitles vs captions, but the two terms are often used interchangeably by both viewers and content creators. Unlike popular social media platforms like TikTok and Instagram, YouTube allows creators multiple ways to add subtitles to video content ranging from open captions burned into the video itself to creating and uploading SRT files for control over caption accuracy. YouTube is the only one of the most common platforms that allows you to upload an SRT file, making that option important to maximize the reach and effectiveness of your media.
Why Should You Add Captions to Youtube Videos
You can add subtitles to YouTube video content, but why should you? Choosing to add captions to YouTube video content is critical to the success of your media, impacting almost every aspect of your storytelling. Some of the biggest reasons to add captions to YouTube video content are because they:
Increase average watch time of videos

Improve YouTube video SEO

Make your video content look professional

Increase accessibility for the deaf/hard of hearing

Create more engaging video content

Provide larger reach to non-native speakers

Give full narrative control to content creators
Even though it's a video platform, YouTube is often called the second largest search engine in existence. The ability to add subtitles to YouTube videos is critical for maximizing the potential of your media and extending your reach to everyone in your audience.
Towards the end of 2021, YouTube developers released a statement about improved search abilities for their platform that made the choice to add subtitles to YouTube video even more important. The article states, "We're starting to show search results from other languages with automatically translated captions, titles and descriptions when relevant content in the local language isn't available." This means brands and creators who add professional and SEO-friendly subtitles to their videos will have an edge over others. 
Taking it a step further, a powerful app like MixCaptions can automatically translate your subtitles into any of seven major languages and makes sure you maintain control over your captions in every language instead of relying on autotranslations from YouTube itself.
Ways to Add Subtitles to YouTube Video Content
When creators, brands, and business owners add captions to Instagram videos or TikTok videos, they are required to use open captions and burn them directly onto the video itself. This is still a great method to add subtitles to YouTube videos, but the platform allows a variety of ways to add captions creators should take advantage of to maximize their storytelling ability.
Creators can add captions to YouTube video by:
Manually entering captions using native platform editing tools

Relying on auto captions generated by YouTube

Using an app to add open captions that appear directly on the video

Uploading SRT files to accurately add subtitles to YouTube videos
Auto captions generated by YouTube are not 100% accurate, putting creators at risk for the message of your media not being presented the way you intended. Content creators also risk losing out on the benefits of YouTube SEO due to inaccurate captions. Alternatively, manually editing captions using the platform's native toolkit is tedious and slows down post-production efficiency.
Content creators need to add subtitles to YouTube videos or risk losing out on a lot of potential reach for their media. YouTube allows the most control over video subtitles compared to other popular social media platforms, making it a must during the editing process. Direct control over subtitles and thumbnail choice enhances the competitiveness of content in search. It also increases the competition of YouTube content vs TikTok content, an important factor for creators looking to monetize their media at higher rates.
The best choice to add subtitles to YouTube videos is with a caption app for videos like MixCaptions. This powerful captioning app puts you in control over your captions and offers a wide range of features to maximize the effectiveness of your media. Content creators can use the app to add, edit, and style open captions for YouTube videos as well as create and export SRT files to upload on the platform itself and control caption accuracy.
Taking it a step further, MixCaptions' Subtitle Translator feature can automatically translate your captions from English into any of 7 different major languages, giving your media the edge over the competition. Streamline your post-production editing and add subtitles to YouTube videos.Tell your story and help it be heard!