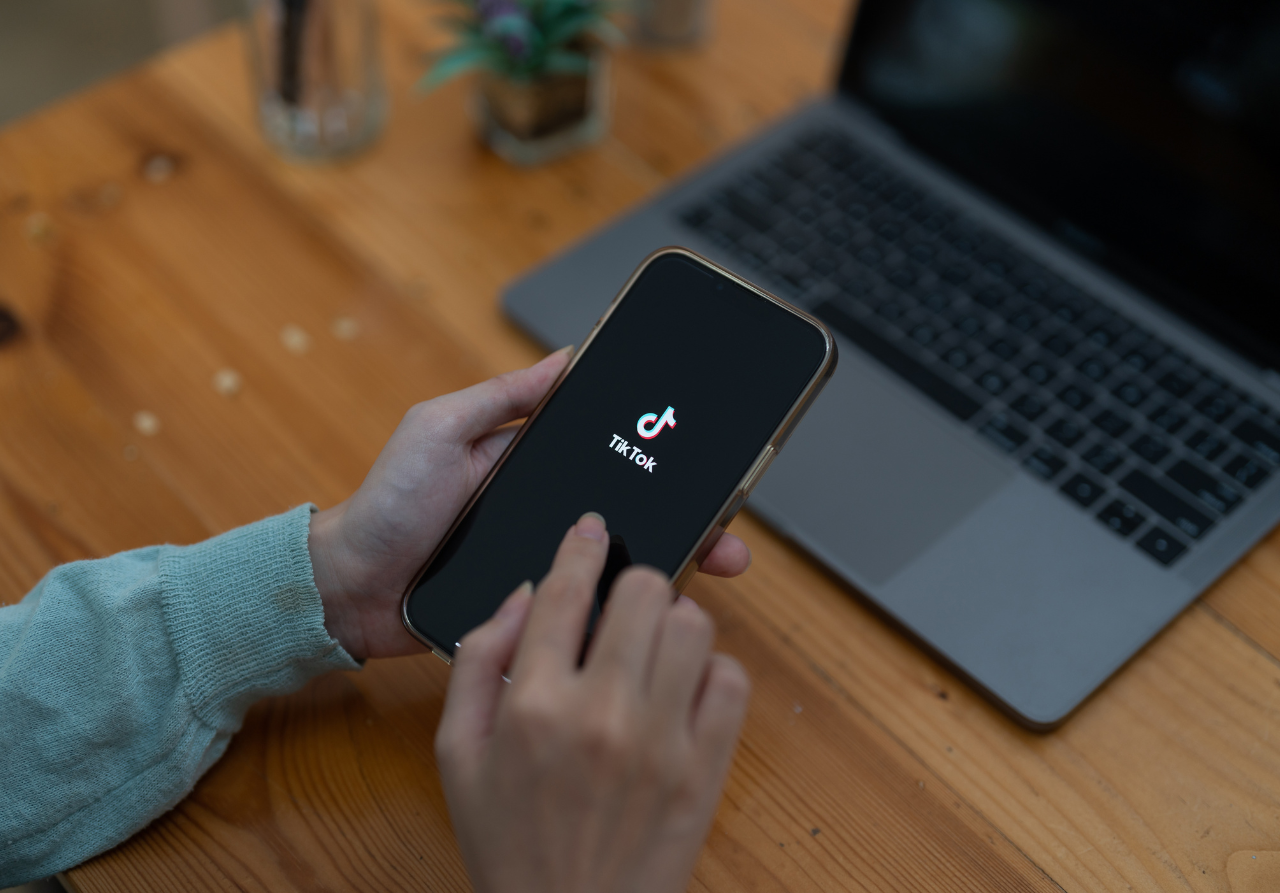 How to Use TikTok for Business Growth
Using social media effectively is critical for business growth. It provides the opportunity to share immense amounts of content and directly connect with your customers. As one of the most popular social media platforms, using TikTok for business should be a part of your ongoing strategy.
Today, we're taking a look at how to use TikTok for business, making the most of the unique opportunities the platform offers. Read on, and learn how to connect with your customers and maximize business growth this year.
Benefits of Using TikTok for Business
Every company, from the smallest startup to the most established enterprise, should learn how to use TikTok for business growth if they want to stay competitive. Unlike billboards, print ads, or other kinds of advertising, social media lets you directly connect with your audience and engage with them for brand awareness, loyalty, and growth.
Some of the benefits of using TikTok for business include:
Connecting to the Millennial and Gen Z demographics

Increasing conversion rate

Directly engaging with your audience

Making your marketing efforts organic and authentic

Utilizing user-generated content for social proof
In a study conducted for TikTok, 44% of users discover products from videos posted by a brand while 35% of TikTok users buy something they see on the platform. With an anticipated metric of over 94 million users in the United States alone at the end of 2022, it's obvious why brands need to learn how to use TikTok for business to scale their success.
Learning How to Use TikTok for Business
There's more to learning how to use TikTok for business than throwing together some quick videos and hoping for the best. Creating a strategy for your brand will help you grow your audience and boost engagement. Some things to consider when using TikTok for business are:
Creating a TikTok business account

Researching your target audience

Staying on top of the latest TikTok trends

Creating high-quality TikTok video content

Scoping out the competition

Partnering with content creators

Utilizing user-generated content for your brand

Knowing how to work the algorithm

Advertising on TikTok
Creating a TikTok Business Account
There are two types of TikTok accounts at this time: Creator accounts and Business accounts. Each has its own set of pros and cons, so determining which is right for your brand is critical when learning how to use TikTok for business growth.
Both Creator and Business accounts have access to analytics, but a TikTok business account gives you access to advanced tools like the Business Creative Hub to assist your comprehensive marketing strategy. Additionally, both Creator and Business accounts on TikTok can be verified, have access to the Shop feature (powered by Shopify), and can create ads to promote their account.
Some of the differences between Creator and Business TikTok accounts come into play when it comes to media creation. For example, Creator accounts have access to all sounds, meaning they can stay on top of all the latest trending sounds for use. Accounts using TikTok for business, however, only have access to commercial sounds. While this may have you concerned about missing out on trends, it also means you can be sure your business account posts won't have audio removed for copyright infringement, limiting the impact of your video.
Overall, as you're learning how to use TikTok for business growth, it's likely best if you create a free business account.
Researching Your Target Audience
Using TikTok for business is a great way to target Millennial and Gen Z demographics. The overwhelming majority of TikTok users fall into these two categories, meaning you need to understand your target audience before you begin posting. You can't connect with your audience if you're not creating the kind of content that resonates with them.
Your journey for how to use TikTok for business growth should include researching what your audience is posting, what kind of TikTok media they're consuming, and what will speak to them the most. Don't be a lost voice in the crowd, however, and think of ways to stay ahead of the trends along the way.
Staying On Top of TikTok Trends
TikTok is ruled by trends. As quickly as they come, they also go, meaning part of learning how to use TikTok for business includes adapting quickly to stay on top of trends and riding the wave to maximize content performance. Utilizing content creation tools like Later to plan ahead is great, so long as you're also keeping your brand nimble and adjusting to create new trending content as it happens.
Creating High-Quality TikTok Video Content
TikTok is a video platform, so creating great video content is a must. It's better to post one good TikTok video per day than to post multiple mediocre ones that are instantly overlooked and perform poorly.
There are plenty of ways to create content that will capture audience attention, including voice over and adding captions to TikTok videos. As you learn how to use TikTok for business, you'll quickly discover the limitations of the platform's native editing tools, which is why top social media content creators are turning to third-party content creation apps like MixCaptions and MixVoice to create standout media. These apps give you direct control over a huge variety of options for customizing your media to fit your brand voice and engage your audience effectively.
Bonus Tip: Not all media has to be pre-recorded video. Consider going live on TikTok to interact with your audience directly and create a personal connection that resonates with them.
Scoping Out the Competition
Part of using TikTok for business growth is scoping out your competition to see what they're doing. You don't want to copy what they're doing and look like you can't come up with unique content, but taking inspiration for what's working for them (or warnings against what didn't perform as well) is part of any good marketing strategy.
Scoping out the competition on TikTok is also a great way to see where there are content gaps that present opportunities for you to be the first to address certain topics for your audience and stay ahead of the trend.
Bonus Tip: Content with slightly lower performance metrics for views/likes may still be converting viewers into sales. Be sure to use a holistic view when analyzing content that's out there.
Partnering With Content Creators
Social media is meant to be social! That means collaboration should be part of any good strategy as you learn how to use TikTok for business growth. Take the time to see the influencers in your niche, what they're posting, and how they're engaging with your target audience. If you feel they align with your brand voice and you want to associate with them, reach out and see how you can work together.
Content creators and influencers can be a hugely-effective way to build brand awareness, scale conversions, and up your social media game.
Utilizing User-Generated Content for Your Brand
Beyond professional social media content creators and influencers, TikTok is also the perfect spot to leverage user-generated content and show social proof for your brand. Word-of-mouth advertising is invaluable to any brand and can make a huge impact on your business. Encourage your audience to share their experiences with your products or services as a way to engage with them authentically while also reaping the benefits of their recommendations to others.
You can even leverage user-generated content to create duet-style videos and engage directly with your viewers. For optimal content quality, you can export your stitch or duet and use apps like MixCaptions and MixVoice to add captions or unique text to speech voices for videos.
Working the Tiktok Algorithm
Using TikTok for business growth also relies on knowing how its algorithm works and making it work to your advantage. This involves including a relevant caption along with relevant and popular hashtags to drive up visibility and get your media in front of your target audience.
Not all visibility for TikTok media is driven by captions and hashtags, however. Making smart use of trending sounds can also work the algorithm to your advantage, even if you reduce the volume of the sound entirely. Connecting it to your media helps you take advantage of its high trending visibility and will associate your content with searches for that sound.
Advertising on TikTok
Rounding out our guide on how to use TikTok for business growth is advertising on the platform. Use TikTok ads to reach a wider audience, create sponsored ads, or sponsored challenges in collaboration with other brands that complement what you have to offer. This method of using TikTok for business does require some financial investment, but may yield a positive ROI that makes it all worth it.
Businesses and brands of all sizes recognize the importance of social media in today's marketplace. Learning how to use TikTok for business growth should be a key point of your marketing strategy each year. Create a plan, but stay flexible. Keep ahead of the trends and connect with your audience authentically. Above all, create high-quality content that shows off who you are and what you do!