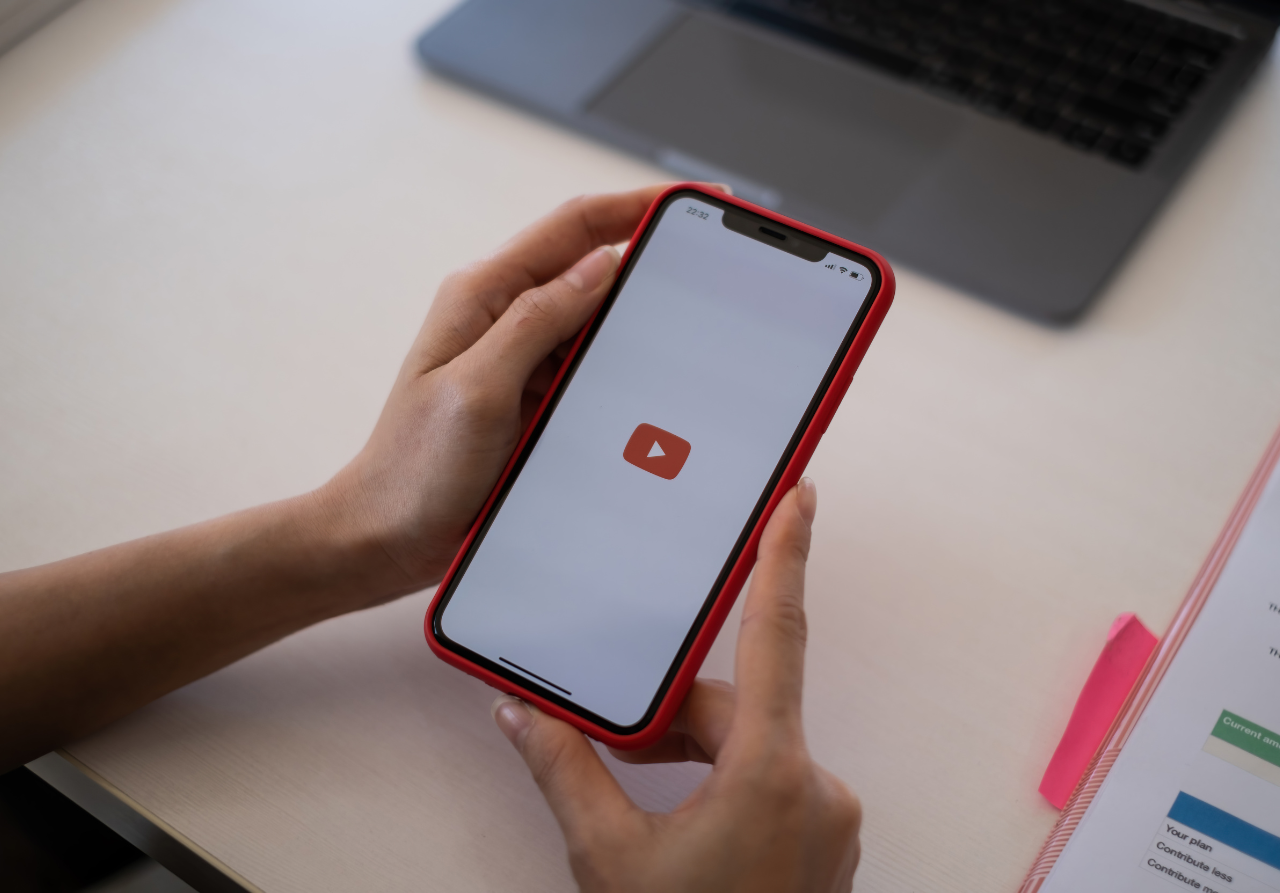 YouTube Shorts Monetization Guide
How can you monetize YouTube Shorts? This is the question that creators have asked the platform since the inception of its newest short form section of video content. Until recently, the only way to monetize YouTube Shorts came in the form of the YouTube Shorts Monetization Fund. Changes began in February 2023 that allow YouTube Shorts monetization in a new way, syncing up monetization rules across the platform.
This YouTube Shorts monetization guide will share with you the latest information (as of the time this blog was published) from creators and Google/YouTube on how to capitalize on your media. The rules may evolve at any time, so always confirm with Google and YouTube for any potential changes.
(Not familiar with YouTube Shorts? Check out "What Are YouTube Shorts?" and discover the potential for this short form video format as both a standalone content arm and as a support for your main channel.)
Can You Monetize YouTube Shorts Right Now?
Before 2023, the only way to monetize YouTube Shorts was via a fund-based model called the YouTube Shorts Monetization Fund. It consisted of $100 million annually and paid out to the platform's top creators. This isn't dissimilar from other platforms like TikTok, which has the TikTok Creator Fund, presently being revamped into the Creativity Program.
Starting February 1, 2023, content creators were able to participate in YouTube Shorts monetization with a new ad revenue sharing model the platform put in place of the previous fund. Outside of the new ad revenue model, other ways to make money from YouTube Shorts outside of the YPP include sponsorships, product reviews, and other forms of paid partnerships Shorts creators may find during their research.
YouTube Shorts Monetization Resources From Google/YouTube
Google (and YouTube) have very extensive resource centers that share the most up-to-date information and breakdowns on monetizing Shorts. Here's a quick list of resources you can bookmark to stay up to date as their guidelines change:
YouTube Shorts Monetization Requirements
To meet eligibility requirements for YouTube Shorts monetization, your channel has to be part of the YouTube Partner Program (YPP) and accept the updated terms. For channels already part of the YPP, creators have to accept these terms by July 10, 2023 in order to be eligible to monetize YouTube Shorts. For new channels joining, they will begin eligibility from their join date.
The requirements to join the YPP and start YouTube Shorts monetization as listed by Google at the time of this writing are:
Have a minimum of 1,000 subscribers to your YouTube channel
and
Have gotten 10 million Shorts views in the past 90 days

Or

4,000 valid public watch hours in the last 12 months
Public watch hours are the number of hours watched on videos set to "public" on your regular YouTube channel. Once you've met the requirements to join the YPP (or if you're already part of it), accept the terms in the YouTube Studio and you're ready to start YouTube Shorts monetization.
Note: Google states public watch hours of Shorts from the Shorts Feed will not count towards the 4,000 hours required for YPP eligibility.
YouTube Partner Program Changes
As part of the update for YouTube Shorts monetization, the YouTube Partner Program made a few major changes to its terms and conditions that require creators to agree before being eligible for ad revenue sharing. The major changes for specific monetization modules creators must agree to include:
YouTube Shorts monetization module:

The revenue sharing plan from ads that play between Shorts, on the Shorts Feed, and as part of YouTube Premium.

Watch Page monetization module:

Changes made to monetizing traditional long form videos from ads and YouTube Premium

Commerce Product addendum:

Additional sources of revenue from the platform such as channel memberships and Super Thanks
In addition to these changes in the YPP, creators will also need to re-accept the base terms and conditions regarding content policies, terms of how you are paid, and other platform policies to monetize YouTube Shorts.
How Is YouTube Shorts Monetization Calculated?
"Every single individual creator has to weigh all the different pros and cons, and decide for themselves whether or not it's worth it." -Annie Dubé (Creator)
YouTube Shorts monetization works differently than long form content on creator channels because ads are not shown at the beginning of each video, but rather shown periodically between YouTube Shorts. To account for this, the platform has released an ad revenue sharing model to support creators who monetize YouTube Shorts as well as cover the costs of music licensing and other platform expenses.
The breakdown for YouTube Shorts monetization, according to Google, is:
Pooling shareable ad revenue for YouTube Shorts

Calculating the Creator Pool

Allocating the Creator Pool for distribution

Paying creators their portion of the ad revenue share for that month
Below you'll find an overview of each step of the new YouTube Shorts monetization model. For a more detailed breakdown and personal creator insights, check out this YouTube video from creator Annie Dubé. She dives into the new YouTube Shorts monetization policies and why she's reticent about the model in its current form.  
Pooling YouTube Shorts Shareable Ad Revenue: This is the total ad revenue totaled each month for ads running between videos in the Shorts Feed. It serves as the foundation to pay creators and covers the costs of music licensing.
Calculating YouTube Shorts Creator Pool: The creator pool is calculated based on content views and music usage from creators who have opted in to monetize their media each month.
Allocating Creator Pool for Distribution: Individual allocation of the Creator Pool for creators who monetize YouTube Shorts is based on the total number of views from participating creators each month per country.
Paying Creators For YouTube Shorts Monetization: The distribution of payment for your portion of the monthly YouTube Shorts Creator Pool will be 45% of your allocated revenue.
Outside of these monetization opportunities, creators can also consider monetization methods like in-video sponsorships, paid product reviews, and others to diversify.
Note: Google offers a list of what is not included in the Creator Pool, so be sure to check these guidelines as you publish content to make the most you can from YouTube Shorts monetization.
YouTube Shorts Monetization Analytics
Content creators have been asking for better analytics to measure the boost they get from posting YouTube Shorts. Up to now, creators using Shorts as a way to support their main channel have had no analytics available to them for short form content. As of February 1, 2023, YouTube started including estimated Shorts Feed ad revenue alongside other performance metrics as part of your YouTube Analytics dashboard.
YouTube Shorts, monetization, and their analytics are constantly evolving as the platform goes all-in on short form content. VidIQ has noted that the analytics provided are a great starting point, but that they'd like to see more metrics available, especially on desktop. Learn more about three different ways to check YouTube Shorts analytics and more details on the metrics available in their guide.
Creator Note: For creators joining the YPP or accepting the terms to monetize YouTube Shorts late, this information will appear the day they begin monetizing.
How Will YouTube Pay Creators for YouTube Shorts?
The termination of the YouTube Shorts Fund has creators questioning how they'll be paid for YouTube Shorts monetization. The Creator Pool and payment calculation differs for YouTube Shorts from traditional long form content on the platform, but creators will be paid via the same method and timeline.
There are a number of content creator guides to help you create effective YouTube Shorts and boost overall media performance, such as this one on the best content creation tools. Creators should also utilize platform-specific opportunities to improve YouTube Shorts content such as creating an SRT file for adding captions and engaging viewers.
YouTube Shorts monetization is a new venture into ad revenue sharing for the platform often called the world's second-largest search engine. The platform has said they anticipate revenue streams to increase monetarily with the new model versus the previous YouTube Shorts Fund, making it easier for content creators to make money on YouTube over other platforms like TikTok. This departure from the popular "Creator Fund" model is leading the way to new paths to monetize video content across the board.